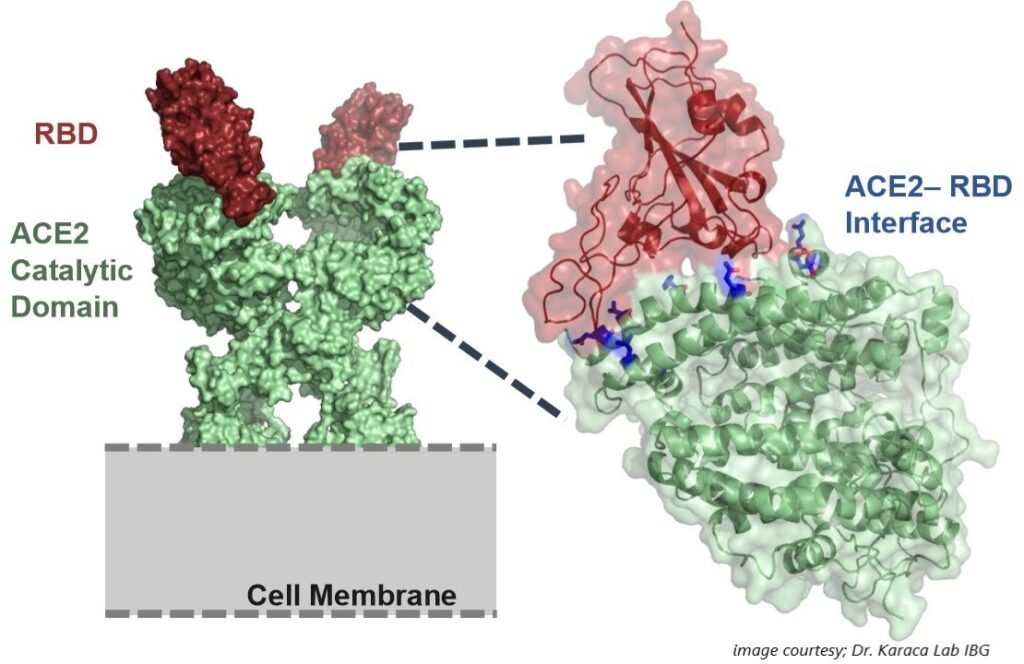 Dr. Ezgi Karaca and the group members of the Karaca Lab at IBG, recently questioned whether in-silico prediction tools could foresee the impact of recently proposed ACE2 designer mutations.
We know that ACE2 serves as the host receptor for the SARS-Cov2 virus. Spike proteins that are present on the surface of the virus membrane bind to both membrane-bound and soluble ACE2 proteins. Currently, several research labs all around the world have focused on the most efficient ways of using soluble ACE2 protein to neutralise the virus particle. It would be of great importance for the research community to be able to computationally predict Spike binding capacity of a designed mutation on the soluble ACE2 protein.
The results of the analysis performed by Dr. Karaca and her group members represent very promising answers to this question. You can find the details of their analysis in the PDF file below, written by Büşra Savaş, Burcu Özden Yücel, and Ezgi Karaca.